Welcome to the

Dredark.io

Wiki!




The wiki created by Dredark players and fans!


We have 5,399 edits and 127 articles created.
The wiki with tons of information about the items and missions for Dredark.io. Contribute today and help us grow the wiki!
For the editors!
Stubs Category
A category filled with pages that need to be updated or edited.
Any related information for the needed pages will help this wiki grow tremendously!
We don't accept vandalism, so anyone who destroys page content will get blocked!
If you upload a image, use it!
Resources

Fabricators

Tools

Missions

Regular Bots

Canary Bots

Vulture Bots

Tiles

Turrets

Ammo

Portals

Buildables

Balls

Natural Objects




Fuels

Equipment
What is Dredark.io anyway?
Dredark.io is a game about flying 2D ships and shooting things.
You can shoot the bots and other player ships to get materials, which you can use to craft new components for your ship.
While a single person can man a ship, having at least 2 crew members is recommended.
Note: that the controls are based on key position, not on the letters on the key, unless you're using the Steam browser, which is broken.
If you need more information about like controls, construction, tools, etc. Visit this article: Dredark.io Help
To date, our hardworking authors have written 127 and made 5,399 changes.
But there is still a lot to do. If you want to help us expand the wiki, feel free to create a new article. To do this, enter the article name in the empty field below and click on "Create page". If you have not yet written an article and need help with the syntax, please study Fandom's syntax before creating and editing a new page!
If you would rather add an existing article, you can see here which articles urgently need to be added or revised.
We thank everyone who supports us in expanding and maintaining the wiki.
The complete statistics of the wiki: Special:Statistics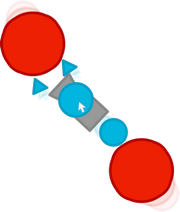 Community content is available under
CC-BY-SA
unless otherwise noted.